Latest Listings Updated Hourly
Find the latest listings available in your area in an easy to use search!
Find a Home »
Meet Our Team
Our goal is to ensure that you have the best Texas Real Estate Experience
Meet our Agents »
Get a Pro Home Valuation
Would you like to know the value of your home? Get an expert evaluation!
Get your Report »
Thank you for all your help in selling my uncle's house. You guided me through what could have been a very stressful situation and provided the support and explanation of procedures when I needed it.

My husband and I had such a wonderful experience with Schaible Realty.  We absolutely LOVE our new home!  Everyone in the office was so helpful and made the home buying process easy and stress free!  I would highly recommend using Schaible Realty for your next home purchase!

Brad and his team always do a great job for us and we trust him completely with our real estate purchases and sales here in Austin. So much so that we've used him 4 times in the last few years. Rather than dealing with one of the faceless larger firms, you get much more of a boutique experience with Brad. If you're looking for that type of personal service than you'll be more than satisifed.

The sale of my first home...10 years ago...was very distressing...therefore...a high level of apprehension was present when interviewing a realtor to assist with the sale of my second home. Brad and his team completed a detailed interview process...where they articulated themselves extremely well. This helped reduce the level of apprehension...I the client consumed. Immediately after being hired as my realtor...Brad began to demonstrate the expertise and knowledge that contributed towards the purchase of my home. Throughout the process...through consistent behaviors...Brad and his team were successful in eliminating all the apprehension felt at the start of the process. Brad truly is an individual that does what he signs up to do. Thank you Schaible Realty for a stress free...successful experience

Schaible was very proactive and helped us sell our house at a very good price. They helped us do the necessary repairs and improvements to help it sell. It sold in one day.

Brad Schaible and his staff are excellent! I contacted Brad in late January when our mother decided she could no longer live alone. My nephew had a very positive experience selling his home and purchasing another home through Brad's agency and highly recommended Brad. Brad provided clear guidelines, time tables and expectations for a more than 50 year old home. We listed the home in late January and closed in mid-March. Great going, Brad and whenever we are ready to sell our home, I know who to call!

Brad (and his team of experts) helped us sell our house quickly and for a great price. Brad offered his professional advice as needed and was an excellent negotiator for us. I would highly recommend Brad Schaible.

Sheryl is a very knowledgeable Realtor ®! What a professional! I am so glad I had her on my side when purchasing my house. Give her a call! She will make life easier for you when you decide to sell or purchase your house. She's THE BEST!! Thanks for all your hard work Sheryl!

This is the second time Schaible Realty has sold our house. Brad and his team are extremely professional and did everything they could to make the transaction as painless as possible. Schaible Realty's extensive online marketing campaign resulted in our house being sold in three short weeks in the "off season". I've recommended Brad to all my friends and will use them in the future. Nice job Brad and Autumn!

Brad is very knowledgeable and was very helpful with all questions we had. He always responded in a timely manner. He and his staff are very friendly and professional. Great to work with.

After my original agent dropped out of my purchase, Brad and Autumn made the process of buying my home a pleasure! They became my agent and took care of the inspection fixes that needed to be done. I would certainly use them again and recommend them highly.

When we decided to sell our house in Cedar Park and move to an independent living retirement community, we knew who to call and that was Brad Schaible, the person who helped us find the house 8 years ago when we moved from Houston to Cedar Park. This move was to be more traumatic because we felt like we were living in a dream, having many wonderful memories of those 8 years. Brad knew how to move our sale forward, posting photos online, etc. Two days after putting the house on the market, we already had several offers, and by the end of the month we were signing the closing papers. We can't thank Brad and his associate enough for their invaluable advice and efforts regarding our sale.

My husband and I were looking for our first home in the Austin area and Brad Schaible and his team did a wonderful job helping us out! Brad is a no-nonsense straight forward guy, he is a pleasure to deal with and he went above and beyond in helping us find our new home. We highly recommend them!!

Above all, Brad was extremely professional and buttoned up. There was no doubt that Brad represented our best interests, and was able to over-deliver every category of expectations we set forth. Brad was on top of his game, and we were extremely pleased that his services yielded A+ Tier results!

I'll take this opportunity to thank you so much again for dealing with me when I was less than my best. All of 2015 was a bit of a fog for me, but I am slowly getting to a better place. The house is great and I'm happy to be there. The space fits me quite well and if you remember much about me you will remember I don't need or want much. A small house works quite well for me and my kids. I will give a pretty good endorsement for the neighborhood. Most of the neighbors are friendly enough and everyone keeps things nice, neat and clean. I know whenever you may be driving by it's doing the real estate thing, but you are more than welcome to come by and visit anytime. I'd also be happy to answer any questions about that neighborhood with any prospective buyers. You and your team are absolutely fantastic. I will always remember you guys and I will send referrals if the opportunity ever arises. Take care.

I had already moved and relied upon Brad to arrange for several contractor to repair/rehab the house. He has a great set of contractors and he served as the general contractor assuring all work was done on budget and on time. He also was a great negotiator with the prospective buyers. Having purchased and sold many homes in the past 40 years, I am very impressed with Brad's performance and appreciate his assistance particularly since I was out of town. House sold 5 days after listing went live.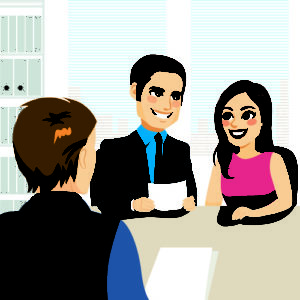 Whether you're planning to walk down the aisle in the future or not, buying a home with your significant other without being married can be a tricky situation. Nonetheless, more and more couples are opting to do just that as…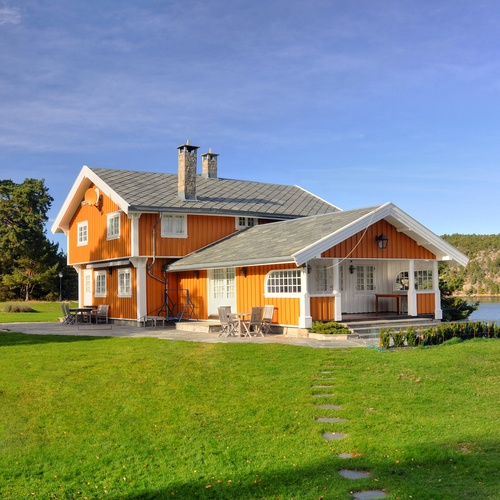 Do you dream of lazy summer afternoons spent admiring ocean views from your veranda? Or maybe you love the idea of snuggling by your own fireplace after hitting the slopes all afternoon. It may finally be time for you to…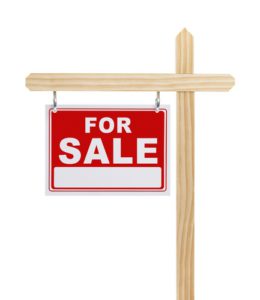 Has your home been on the market for quite some time with no offers? Have you been watching while other homes in your neighborhood sell within days of listing? Are you frustrated and worried that you may never find a…