Latest Listings Updated Hourly
Find the latest listings available in your area in an easy to use search!
Find a Home »
Meet Our Team
Our goal is to ensure that you have the best Texas Real Estate Experience
Meet our Agents »
Get a Pro Home Valuation
Would you like to know the value of your home? Get an expert evaluation!
Get your Report »
Thank you for all your help in selling my uncle's house. You guided me through what could have been a very stressful situation and provided the support and explanation of procedures when I needed it.

Jason was a great help in selling our home in Hutto, TX. He coached us months in advance to start prepping our house with the ideas of what we should do to get it ready to put on the market. He let us know what current buyers are looking for in homes these days. He even has several recommended people to help refinish countertops, flooring, minor or major work that may need to be done if you want your home to be looking great before you sell. On top of all that he was able to sell our home before it even went on the market for a great price. It saved the stress of a lot of extra work, time, and a lot of driving back and forth between Austin and Houston where we now live. Thanks Jason!

This was our first experience purchasing a home in Texas after 14 years and Jason made it an unforgettable one. His hard work, knowledge, impeccable professionalism and charisma left us with a desire to use his fine services again in the near future. He knew our needs and made sure that we were able to understand the process and guided us every step through the entire experience and to the smallest details. Jason even went the extra mile travelling several times from Austin to Houston to meet with us and made sure we felt confident all the way until we got the keys to the house. My family and I highly recommend Jason to handle your experience as well.

Jason was absolutely awesome. We are (were :-D) first-time home buyers and he made the process absolutely flawless. He listened to everything we said about what was important to us. The houses he found were within our price range, and they were exactly what we were looking for. The best part actually came after we found the house we wanted. He worked late into the night (and actually, all the time) to get our offer in and negotiated with our needs in mind. We had no idea all of the paperwork and deadlines that would come, but he kept us up to date on everything and made sure it all got done. Every question we had was answered, and he was there every step of the way. He even gifted us a beautiful bench that he restored and painted himself for our house. I LOVE IT! He was an absolute pleasure to work with, and I highly recommend him. My boyfriend and I are so happy with our house, Jason, and the entire process.

As first time home buyers we were incredibly nervous for the process as we have heard horror stories from other people. Brad and his team made the process seamless and explained everything for us. We learned a lot and will definitely recommend Schaible realty to everyone.

My wife and I were first time buyers, so the entire process was entirely opaque. We relied on Brad to have the knowledge to get us through the process without making any mistakes and to explain how everything works and we were not disappointed. We felt right at home working with him. He's a warm, welcoming guy and I felt that I could trust him. With his help, we got into the house we wanted and we're forever grateful!

Brad was an invaluable asset when we were looking for a home. He guided us through all the snares and pitfalls and remains a friend.

Brad's expertise and professionalism really made the process of selling our home a positive one. We had multiple offers in a matter of days. He explained everything and negotiated for the best deal possible on our behalf. Brad is a great guy who truly cares about his clients.

Brad went above and beyond in order for us to get our new home. We were looking to buy very fast and with Brad we had the keys in no time AND we got it for less than the asking price! Very happy and impressed with the service, he made the process simple and painless. He is very personable and really knows his stuff!

Brad is awesome! He helped us rent a home in Cedar Park a few years ago. Over the past few years he would check in with me and my family from time to time to see how we were doing. Never to talk business. The time came for us to purchase a home and of course we thought of him first. He helped us through the process every step of the way. He was even at closing with us to make sure everything went smooth. I doubt there is anyone better in the Cedar Park / Leander area! I 100% recommend him!

Brad is very professional, attentive to detail and very easy to work with. Brad is a straight shooter and extremely honest with his clients. I can highly recommend him to anyone seeking a truly professional Realtor.

Schaible Realty has integrity and character...their reputation is evident in how they operate. They are a family ran business so, you're not just getting one invested person, you're getting a dymamic duo. Selling a home is never stress free but, when you have a Realtor like Brad on your side it can definitely lessen the chaos.

Brad took care of us WELL before we put our house in the market to well after the sale. Using Schaible Realty to sell our home was the best decision in getting maximum value from our home in such a short amount of time. Brad counseled is in where to spend our money on our home to get greatest returns, staging, and staying calm with an seemingly endless stream of realtors and clients coming through our home. Laura E.

Brad and his team had our back at every step in the sale of our house - from counsel on where to spend our money in our home in order for us to get the greatest bang for our buck to closing and beyond. Brad consistently goes over and above to serve his clients. He is best if the best!

My husband and I had such a wonderful experience with Schaible Realty.  We absolutely LOVE our new home!  Everyone in the office was so helpful and made the home buying process easy and stress free!  I would highly recommend using Schaible Realty for your next home purchase!

Brad and his team always do a great job for us and we trust him completely with our real estate purchases and sales here in Austin. So much so that we've used him 4 times in the last few years. Rather than dealing with one of the faceless larger firms, you get much more of a boutique experience with Brad. If you're looking for that type of personal service than you'll be more than satisifed.

The sale of my first home...10 years ago...was very distressing...therefore...a high level of apprehension was present when interviewing a realtor to assist with the sale of my second home. Brad and his team completed a detailed interview process...where they articulated themselves extremely well. This helped reduce the level of apprehension...I the client consumed. Immediately after being hired as my realtor...Brad began to demonstrate the expertise and knowledge that contributed towards the purchase of my home. Throughout the process...through consistent behaviors...Brad and his team were successful in eliminating all the apprehension felt at the start of the process. Brad truly is an individual that does what he signs up to do. Thank you Schaible Realty for a stress free...successful experience

Schaible was very proactive and helped us sell our house at a very good price. They helped us do the necessary repairs and improvements to help it sell. It sold in one day.

Brad Schaible and his staff are excellent! I contacted Brad in late January when our mother decided she could no longer live alone. My nephew had a very positive experience selling his home and purchasing another home through Brad's agency and highly recommended Brad. Brad provided clear guidelines, time tables and expectations for a more than 50 year old home. We listed the home in late January and closed in mid-March. Great going, Brad and whenever we are ready to sell our home, I know who to call!

Brad (and his team of experts) helped us sell our house quickly and for a great price. Brad offered his professional advice as needed and was an excellent negotiator for us. I would highly recommend Brad Schaible.

Sheryl is a very knowledgeable Realtor ®! What a professional! I am so glad I had her on my side when purchasing my house. Give her a call! She will make life easier for you when you decide to sell or purchase your house. She's THE BEST!! Thanks for all your hard work Sheryl!

This is the second time Schaible Realty has sold our house. Brad and his team are extremely professional and did everything they could to make the transaction as painless as possible. Schaible Realty's extensive online marketing campaign resulted in our house being sold in three short weeks in the "off season". I've recommended Brad to all my friends and will use them in the future. Nice job Brad and Autumn!

Brad is very knowledgeable and was very helpful with all questions we had. He always responded in a timely manner. He and his staff are very friendly and professional. Great to work with.

After my original agent dropped out of my purchase, Brad and Autumn made the process of buying my home a pleasure! They became my agent and took care of the inspection fixes that needed to be done. I would certainly use them again and recommend them highly.

When we decided to sell our house in Cedar Park and move to an independent living retirement community, we knew who to call and that was Brad Schaible, the person who helped us find the house 8 years ago when we moved from Houston to Cedar Park. This move was to be more traumatic because we felt like we were living in a dream, having many wonderful memories of those 8 years. Brad knew how to move our sale forward, posting photos online, etc. Two days after putting the house on the market, we already had several offers, and by the end of the month we were signing the closing papers. We can't thank Brad and his associate enough for their invaluable advice and efforts regarding our sale.

My husband and I were looking for our first home in the Austin area and Brad Schaible and his team did a wonderful job helping us out! Brad is a no-nonsense straight forward guy, he is a pleasure to deal with and he went above and beyond in helping us find our new home. We highly recommend them!!

Above all, Brad was extremely professional and buttoned up. There was no doubt that Brad represented our best interests, and was able to over-deliver every category of expectations we set forth. Brad was on top of his game, and we were extremely pleased that his services yielded A+ Tier results!

I'll take this opportunity to thank you so much again for dealing with me when I was less than my best. All of 2015 was a bit of a fog for me, but I am slowly getting to a better place. The house is great and I'm happy to be there. The space fits me quite well and if you remember much about me you will remember I don't need or want much. A small house works quite well for me and my kids. I will give a pretty good endorsement for the neighborhood. Most of the neighbors are friendly enough and everyone keeps things nice, neat and clean. I know whenever you may be driving by it's doing the real estate thing, but you are more than welcome to come by and visit anytime. I'd also be happy to answer any questions about that neighborhood with any prospective buyers. You and your team are absolutely fantastic. I will always remember you guys and I will send referrals if the opportunity ever arises. Take care.

I had already moved and relied upon Brad to arrange for several contractor to repair/rehab the house. He has a great set of contractors and he served as the general contractor assuring all work was done on budget and on time. He also was a great negotiator with the prospective buyers. Having purchased and sold many homes in the past 40 years, I am very impressed with Brad's performance and appreciate his assistance particularly since I was out of town. House sold 5 days after listing went live.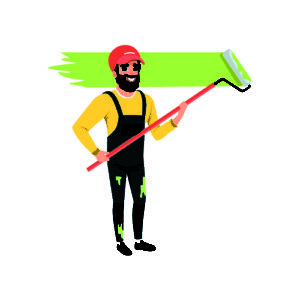 Is painting the outside of your home on your to-do list this summer? There's nothing that spruces up the exterior more than a fresh coat of paint, especially if you're getting ready to sell. If you're planning to do the…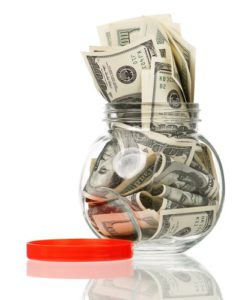 Do you dream of owning your own home, but feel like you'll never have the money for a down payment? While saving for a down payment can seem like a daunting task, it isn't impossible. In fact, there are ways…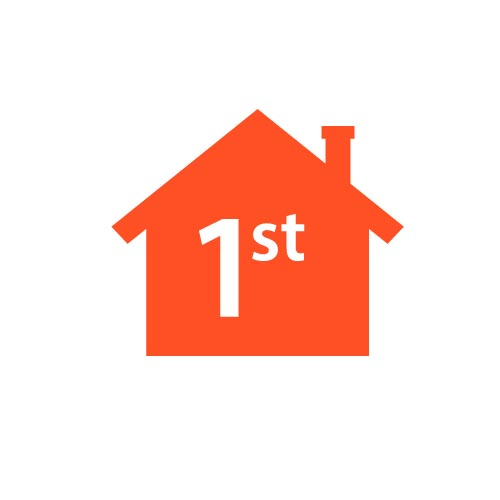 Is it finally time to buy your first home? That's so exciting – congratulations! While the home buying process can be a little intimidating when you're doing it for the first time, you'll worry less if you arm yourself with…